Cool Camping Stove! Mighty yet Compact and Eco-Friendly!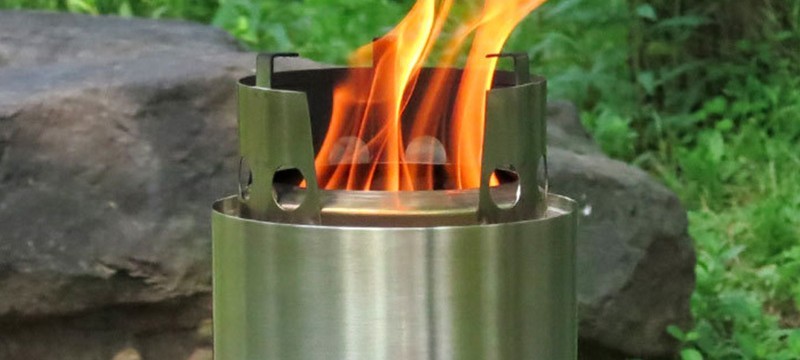 photos by: more than surviving

This is a COOL camper's stove that has a small footprint for the campfire. We found a very entertaining review from Thomas Xavier, More Than Just Surviving, on this neat little camping / backpacking stove…Solo Stove. He tests this neat little stove by making his morning coffee. This compact wood burning stove is described as fully capable of getting super hot, fairly quickly. It's stainless steel and the design seems pretty cool. The heat is directed upward and the cooking ring serves as a windscreen but the design still allows oxygen through to fuel the fire. Cool.

photos by: more than just surviving

Simply add kindling, then a match and watch it go. There is a space in the upper section of the stove to add kindling, as needed.

photos by: more than just surviving

The Solo Stove comes in different sizes: Solo Stove Lite for one person ($69.99); Solo Stove Titan for two to four people ($89.99); Solo Stove Campfire for 4 or more people ($109.00). Solo Stove also sells accessories like different sized pots, a tripod and a windscreen to set around your stove.
photo by: Solo Stove
This compact stove seems like it would be put to good use at the campground, even at the RV site while everyone enjoys the outdoors.
Check it out at Solo Stove's site:   http://www.solostove.com
To read Thomas' entire review of the Solo Stove, go to:   http://morethanjustsurviving.com