Fall foliage colors are coming!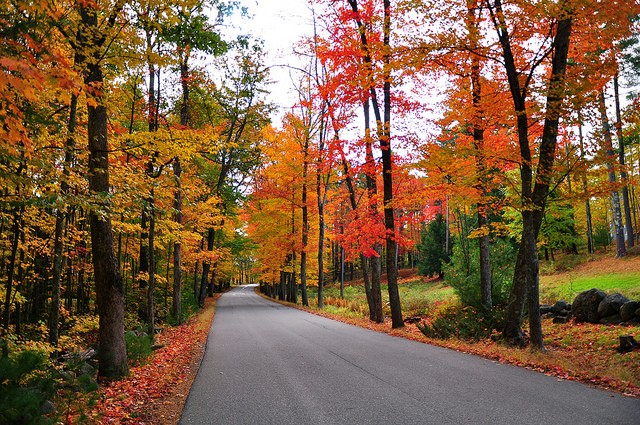 Most of my childhood was spent in the northeastern US, until my family moved to Florida when I turned 16. Growing up in Florida, there was not much of any change between the seasons and I really miss seeing the trees change in the fall. These fall foliage trips are a great way to get out and see some awesome fall colors, and what better way to do it than in an RV.
Feather River Scenic Byway, California

Travelers looking to enjoy some fall foliage on the west coast of the United States can spend some time driving the Feather River Scenic Byway. The byway covers 130 miles of wonderful California terrain, from the Sacramento Valley to the Great Basin. Along this byway travelers will get to enjoy the amazing colors of the fall foliage, as well as many wonderful destinations within the state of California. 

Grand Mesa Scenic Byway, Colorado

Throughout the year Colorado is a scenic destination for a drive, however during the fall the amazing outdoor destinations are transformed into amazing vistas filled with colors. One way to enjoy these views is to travel the Grand Mesa Scenic Byway. As travelers drive to the Grand Mesa to enjoy the views from the top, they will also enjoy the views along the road. This byway travels by many wonderful natural features of Colorado, including canyons, lakes and of course the forests.

Litchfield, Connecticut

Visitors to the Litchfield region of Connecticut will find plenty of history and activities, as well as stunning fall colors. Visitors that love outdoor recreation should be sure not to miss the Connecticut section of the Appalachian trail. There are over 51 miles of the trail that pass through the state, which offers excellent hiking as well as an opportunity to enjoy the foliage up close. Hikers can also climb up Bear Mountain, near Salisbury, which is the tallest peak in Connecticut, where there are amazing panoramic views of the area. 

Allegany State Park and Allegheny National Forest, New York and Pennsylvania

The Allegheny region located in both New York and Pennsylvania is another wonderful fall foliage destination. The Allegany State Park and the Allegheny National Forest both offer visitors to the region wonderful options for fall foliage viewing. Within the National Forest visitors can enjoy plenty of recreation while enjoying the spectacular colors. In addition there is a wonderful scenic byway throughout the forest, the Longhouse Scenic Byway, which is a great option for those looking to spend some time on the road. The Allegany State Park, in New York, offers visitors some wonderful hiking options, with fantastic views of the foliage as well as a great way to enjoy some recreation.
Source: RVParks.com
The RVParks.com site is flagged as containing malware so I've removed the direct link to the site, to access the RVParks.com post paste the url below into your browser.
http://www.rvparks.com/rv-trip-ideas/216-top-trips-top-10-fall-foliage-trips