Giant sinkhole swallows RV and cars at beachfront campground in Australia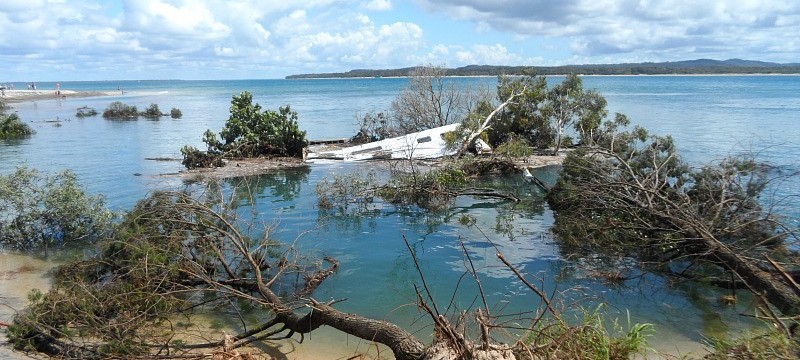 A giant sinkhole about 500 feet wide opened on the beach at MV Beagle campground in Australia, at least one RV and multiple cars were lost in the sinkhole.  What a terrible thing for all these campers to go through, it is incredibly fortunate that there were no deaths.  The fact that this happened at night makes it even more shocking that no one perished.
I can't imaging the total chaos as the beach began do disappear and everything nearby was disappearing along with it.  That beachfront site looked great yesterday, today it no longer exists.
Spectators report that the sink hole started out as what looked like a rip tide however quickly evolved as ground began disappearing rapidly inland before claiming the entire beach by the low tide.

Initial yelling and screaming to "Wake Up" from one lady was dismissed by most as the result of a few too many beers however among those who had been woken news and panic quickly spread as campers scrambled to either find out exactly what was going on or began preparations to evacuate.
Thanks to Blazing for sharing his personal experience on DownThunder